Hotel web design is one of the services that hotels receive to reach their customers and take part in the digital environment. Today, many people conduct their hotel research and make hotel reservations online. Especially with the widespread use of mobile devices, many customers can access the hotels that suit their needs over the internet. At this point, it becomes impossible for a hotel not to be on the internet and not to have a website. Hotels should be able to present their rooms, services and photos to their customers on their websites. For this, a very useful and dynamic website is needed. So, what features should a good and dynamic hotel web design have?
How Should a Dynamic Hotel Web Design Be?
A dynamic hotel website must be user-friendly and practical. With an extremely simple, uncomplicated website design, users can immediately access the information they are looking for. In addition, a dynamic website must be mobile compatible . Because the majority of internet users access websites from mobile devices. Therefore, responsive, or mobile-compatible design is extremely important so that users can have a good experience. If you wish, you can also have a mobile application compatible with your website .
Another important point in hotel web design site designs is that the website is suitable for SEO infrastructure. Considering that the competition on the internet is extremely high, websites must comply with the SEO infrastructure. By carrying out SEO work, you must rank first in the search results. In this way, your hotel will be visible in the digital market. Being visible will positively benefit sales.
Online booking engine
We are used to buying everything online, from flight tickets to bus tickets to concert tickets. There is absolutely no reservation software on hotel websites that accepts online credit card payments.
How should dynamic hotel web design be?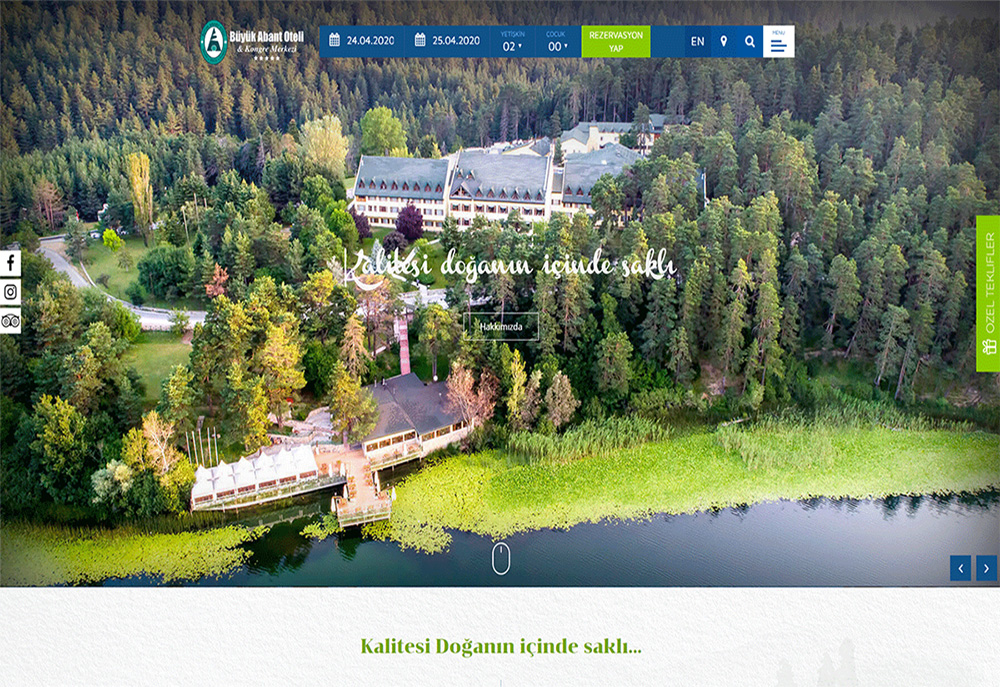 Web pages designed specifically for hotels should be user-friendly and practical, both in the reservation and admin panel sections. All pages on the hotel's corporate website must have a responsive design . It allows your individual guests to reserve rooms easily, even via their mobile phones or tablets.
Ajans360, which has become one of the leading brands in the sector with the digital solutions it has developed specifically for the hotel industry, has more than 150 references and the title of being a finalist in the Golden Spider Web Awards, also known as the "Internet Oscars", with its Antmare Hotel web design.
Both 4 and 5 star hotels, boutiques, hostels, villas, etc. from all over Turkey, especially in Ağva, Sultanahmet, Bodrum, Foça, Çeşme, Alaçatı. Ajans360, which offers web design services for all accommodation facilities, also has software solutions for your needs.
Search engine optimization is performed for each hotel web page and SEO compatible content is prepared and published. With hotel web design, your site will rank higher in search engines depending on factors such as location and accommodation type. This way, you can also make reservations online. You can fill your dark days with Google ads.
Thanks to Ajans360's professional application developers, who also offer mobile application design services in addition to hotel web page design, your guests can access all information about your hotel and make reservations from Google Play Store and Apple Store.
The most important element on hotel websites is the reservation section. As Ajans360, we are working to increase direct bookings. You can publish prices on other online channels on your hotel website with our specially designed widgets. We offer the opportunity to compare the information on your guest website. These studies provide a significant increase in online reservations. In this way, it is possible to make a reservation without paying commission. In addition, we prepare special pop up designs and use them in your advertising activities to increase direct bookings.
As Ajans360, we carry out our work in integration with hotelrunner.com online reservation software . In line with the demands of our customers, we also offer services such as SEO studies, website management and blog content.
If you need the highest quality and professional hotel web designs, you are at the right place. You can get the most detailed information by contacting Ajans360, which has created the most successful designs by working with more than 150 hotels.
Hotel Web Design Stages;
Before starting the design, the needs, wishes and goals of the customers are determined.
A draft and planning for hotel website design is prepared in line with the goals, needs and requests.
Within the scope of the strategic planning and draft prepared as a result of the meeting of our graphics and software team, an original preliminary design is created that is compatible with the hotel's colors, image and corporate identity studies.
The created preliminary design is forwarded to the customer and the customer submits a revision request if necessary.
Necessary improvements are made in the designs in line with the customer's revision request.
The design is presented again to the customer for approval.
After the customer approves, integration into the management panel is provided.
The content sent by the customers and the support content requested from the agency are uploaded to the panel and a demo link is sent to the customer and requested to review.
Customers can review the website via the link and submit the necessary revisions.
After the necessary revisions are made and approval is given, the website is published.
I can hear this: Do you create corporate identity for our hotel's brand ? Of course
Let's examine the corporate identity and branding process of our hotel, for which we received web awards in the Kaş region.
It is among the popular hotels in Kaş, offering its guests a magnificent view of Kaş, the hidden city of the Mediterranean, and a comfortable peace. Carruba, which organizes different activities, wants to provide its guests with a pleasant holiday experience. As Ajans360 team, we have achieved great work with corporate identity, web design and Google ads.
Hotel Logo Design and Corporate Identity
Logo design is one of the services we offer to our customers as an agency. During the logo design process, we aim to differentiate our customers' brands from other brands and create a memorable design. Considering the importance of the logo in the branding process, we design the logo that best suits our customers' brands.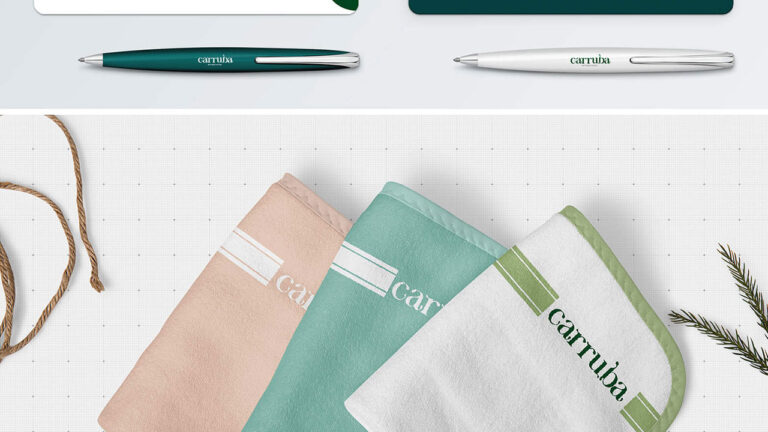 The logo design we prepared for Carruba Hotel and the corporate identity we are interested in are among the works that we, as an agency, are happy about because they satisfy our customers!
Hotel Open Air Outdoor Designs
Outdoor is a medium that has an important place in the advertising industry and has positive feedback when used creatively. The outdoor medium we choose for our customers from time to time is reflected in our customers' sales.
Hotel Photo Shoot!
For Carruba Hotel, which has different beauties in the first hours of the day, sunset and night, our photography-video team enabled us to add wonderful shots, from the hotel's view to its bathroom, to the website.
You can click here  to take a look at other images on Carruba Hotel's website  !
If you want to promote your brand perfectly, from web design to outdoor channels, we are waiting for you  at Ajans360 !