As a prominent advertising agency in the digital marketing world, Ajans360 continues to make a name for itself with its projects that leave a mark in the sector by combining success and creativity. As an award-winning advertising agency, Ajans360 has signed a success story that has been recognized on prestigious platforms such as the Golden Spider Awards with the quality of the services offered to our customers and its innovative approach.
As Ajans360, we would like to proudly share that we won the second prize at the 21st Golden Spider Awards with our www.nallihanigeziyorum.com project. This award represents the wonderful result of a project carried out jointly by our creative team and our clients. As an award-winning advertising agency, Ajans360 always adopts a unique and impressive approach while realizing its successful projects. The services we offer to our clients aim to contribute to the growth of brands by adapting to the ever-changing dynamics of the digital marketing world. Our creative team develops a customized strategy for each project and offers extraordinary experiences to our clients using the latest technologies.
The second prize we won at the Golden Spider Awards is a reflection of Ajans 360's work at these high standards. Our award represents a particularly prominent achievement with the www.nallihanigeziyorum.com project and sheds light on our future projects. In this project, we used the latest digital tools and software technology to promote the unique beauty and cultural richness of Nallıhan District. Presenting the rich history and natural beauty of the district to visitors was not only a job for us, but also a passion and a duty. As Ajans 360, we continue to offer customized solutions tailored to the needs of our clients. Keeping up with the ever-changing nature of the digital world, we are always thinking and working forward to help brands achieve their goals. As we celebrate our achievements, we look forward to signing more projects in the future and to win new success stories and new awards.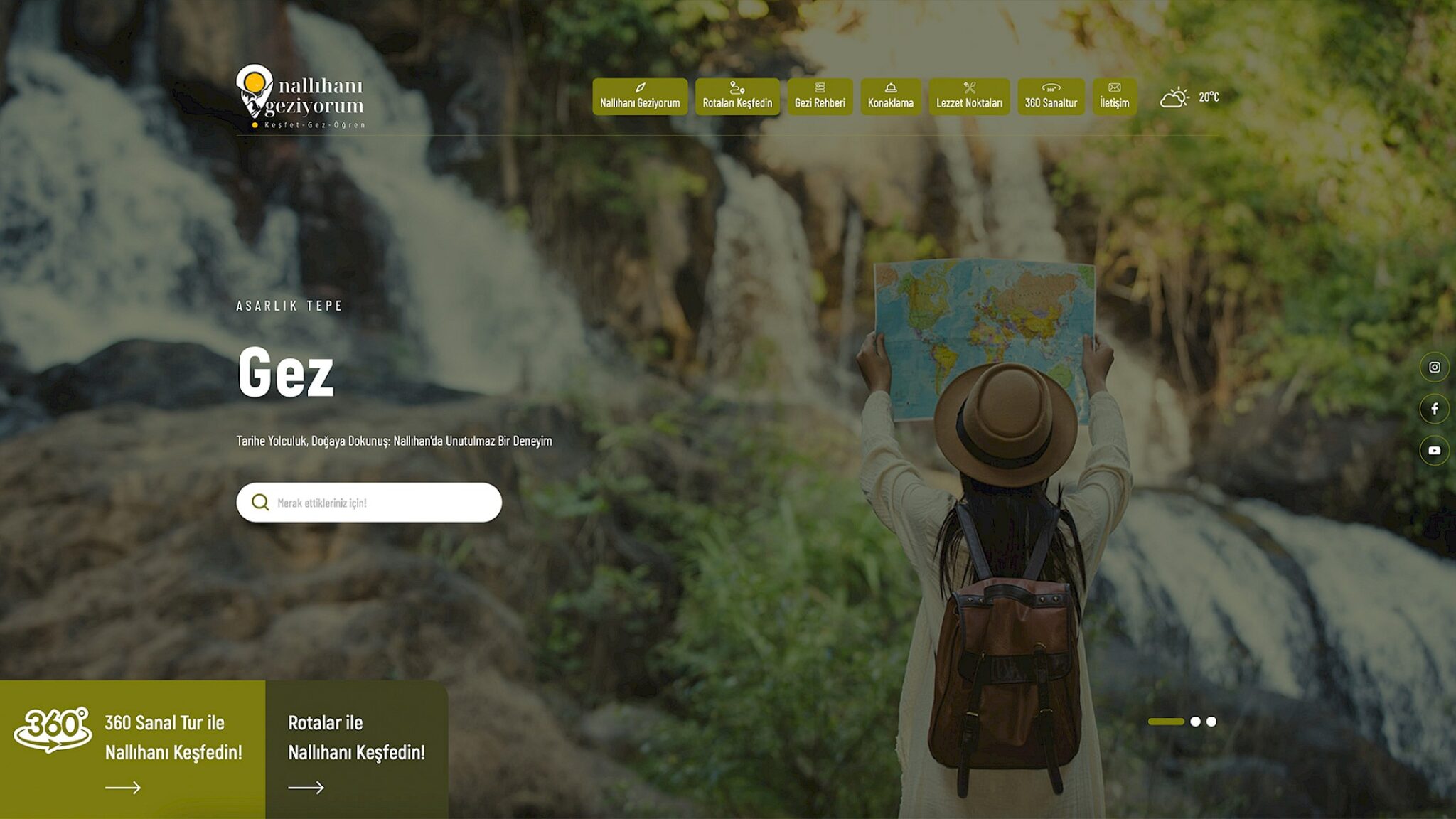 Our Award Winning Project: www.nallihanigeziyorum.com
www.nallihanigeziyorum.com offers a roadmap for those who want to discover the hidden beauties of Ankara. This magnificent project won the Public Institution Award at the 21st Golden Spider Awards, recognizing Ajans360's success in creativity and software technologies. This project aims to introduce the dazzling natural beauties, historical richness and cultural richness of Nallıhan District to visitors. But more than just a source of information, the project's mobile application makes it even easier to explore Nallıhan. The mobile app helps travelers plan their own adventures by providing visitors with discovery routes in various parts of the district.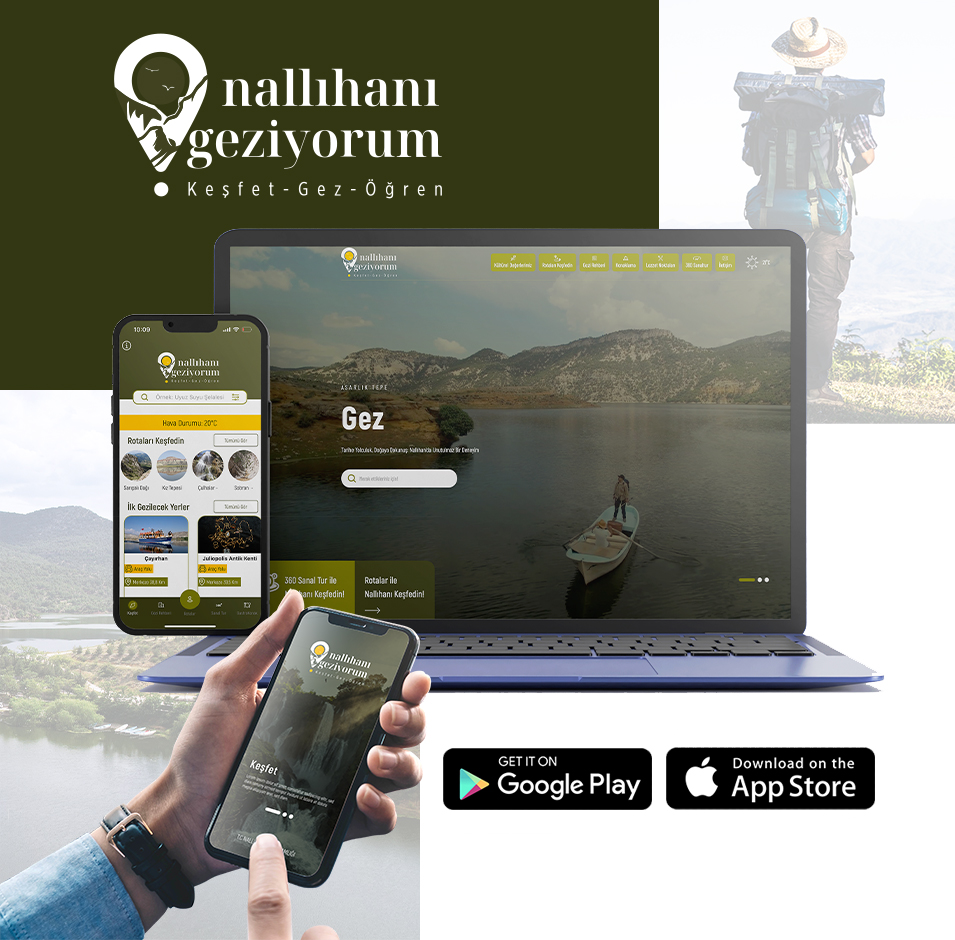 Following the routes that come with the mobile app offers a practical way to explore the unique landscapes of Nallıhan. This allows visitors to see the best of the district and make unforgettable memories. www.nallihanigeziyorum.com also stands out with its 360-degree virtual tour feature. Thanks to this feature, users can experience the beauties of Nallıhan through the website as if they saw it with their own eyes. This provides an excellent opportunity for those who want to explore the extraordinary landscapes of the district and discover potential places to visit in advance. As Ajans360, we are proud to bring the beauties of Nallıhan to more people and contribute to local tourism with this project. The Public Institution Award we won proves once again the uniqueness and impact of the project.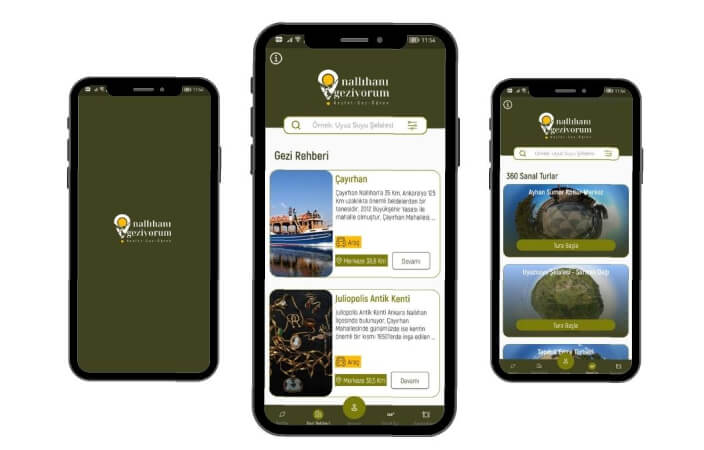 Golden Spider Awards: Prestigious Organization Rewarding Turkey's Web Achievements
The Golden Spider Awards, organized to crown the most notable achievements and creative web projects in Turkey's digital world, is recognized as one of the most prestigious web awards in the country. Selected from thousands of websites and digital projects each year, the winners represent the best of the web world, where creativity, innovation and excellence stand out. The Golden Spider Awards began in 2001 to recognize individuals and organizations in Turkey who have shown outstanding achievement in the fields of digital marketing, web design, content production and technology. Since then, this prestigious organization has contributed greatly to the development of Turkey's digital world and supported the recognition and growth of many projects in the web field.
The Golden Spider Awards encourage web projects and entrepreneurs by offering many awards in different categories. These categories include web design, mobile applications, e-commerce, digital marketing campaigns and many other digital fields. Award winners are not only crowned with awards for their achievements but are also recognized as recognized pioneers in the industry. The Golden Spider Awards emphasize the importance of competition and creativity in the digital world, while giving projects and professionals who contribute to Turkey's web development the recognition and awards they deserve. Therefore, as Ajans 360, the second prize we won at the Golden Spider Awards is a source of great honor and motivation for us. We are happy to see that these awards contribute to the growth of Turkey's digital world by encouraging the successes achieved throughout the year. The Golden Spider Awards continue to prove that Turkey's digital future is bright and full of innovation.
The Importance of Being an Award-Winning Advertising Agency
The Golden Spider Awards are a great source of prestige for advertising agencies and winning these awards is a strong indicator of recognition of success and creativity in the industry. These awards provide the opportunity to showcase an agency's work, projects and the talents of its team on a national and international level. Here are some reasons why the Golden Spider Awards are so important and prestigious for an advertising agency:
The Golden Spider Awards establish the agency as an organization that has recognized and validated its creativity, know-how and impact. This is a great source of confidence for potential clients and partners.
An advertising agency that wins an award takes a step ahead of its competitors. This is an important indicator for accessing new business opportunities and as a reference of their success in the industry.
Awards demonstrate the quality of the service the agency offers to its clients. Clients are aware that working with an award-winning agency will add more value to them.
Awards encourage team members within the agency to seek more creativity and innovation. The agency is more motivated to design their projects to win awards. This leads the advertising agency to always produce more creative work.
The Golden Spider Awards help to attract media attention and promote your projects to a wider audience. Advertising agencies with these awards have a high brand value and have managed to make their name known to a wide audience.
As Ajans360, we won the second prize at the Golden Spider Awards and being an Award-Winning Advertising Agency reflects not only our own success, but also the quality and impact of the projects we carry out with our clients. This award not only honors the creativity and professionalism of our agency, but also demonstrates our leadership and expertise in the industry. The Golden Spider Awards are not only an award for advertising agencies, but also a prestige, reputation and a guarantee of future success. These awards provide an opportunity for agencies to showcase their creative potential and stand out in the industry. As an award-winning advertising agency, Ajans360 has always made it its mission to serve you with creative and industry-leading projects.