Corporate Web Design Details
Corporate web design; It is one of the digital marketing tools used by businesses and brands to reach their customers . With the intense development and change of the internet and technology, digital marketing has emerged, unlike traditional marketing tools. Digital marketing, which is entirely technology, communication and internet focused, is one of the most preferred marketing channels by brands today. Because it gives brands the ability to establish two-way communication with their target audiences. offers the opportunity. One of the most important digital marketing channels is corporate websites. It is much easier for businesses and brands that have corporate websites to reach consumers and convey the message they want to convey. In addition, we can also talk about the various advantages that corporate web designs offer to businesses. So, what are the advantages in question?
Advantages of Corporate Web Design
We mentioned that corporate web design is one of the digital marketing channels and offers various advantages to companies. In this regard, we can explain the advantages that corporate websites offer to companies as follows.
The most important advantage of corporate websites is brand image. Companies that keep up with the digital age and have a successful website in this context can create their brand image in the best way.
Corporate websites serve as a brand's business card. In other words, we can say that your website is a business card that represents you in the digital environment. Therefore, just as your business cardshould reflect you and your company and contain all the necessary information, websites also reflect your company in the same way. However, we can say that websites are more comprehensive.
With corporate websites, it is much easier for your customers to reach you and for you to reach your customers. Moreover, you can communicate with your customers through your website. You can also provide the necessary support to your customers with Live Support on your website.
Trying to reach your customers with corporate web designs is much more affordable than traditional marketing tools. You pay a one-time design fee for your website and then pay annual hosting fees.
You can reach more people in a shorter time with corporate web designs. This allows you to save time and effort with corporate web designs.
By integrating e-commerce into corporate websites, you can offer online shopping to your customers and have a store open 24/7.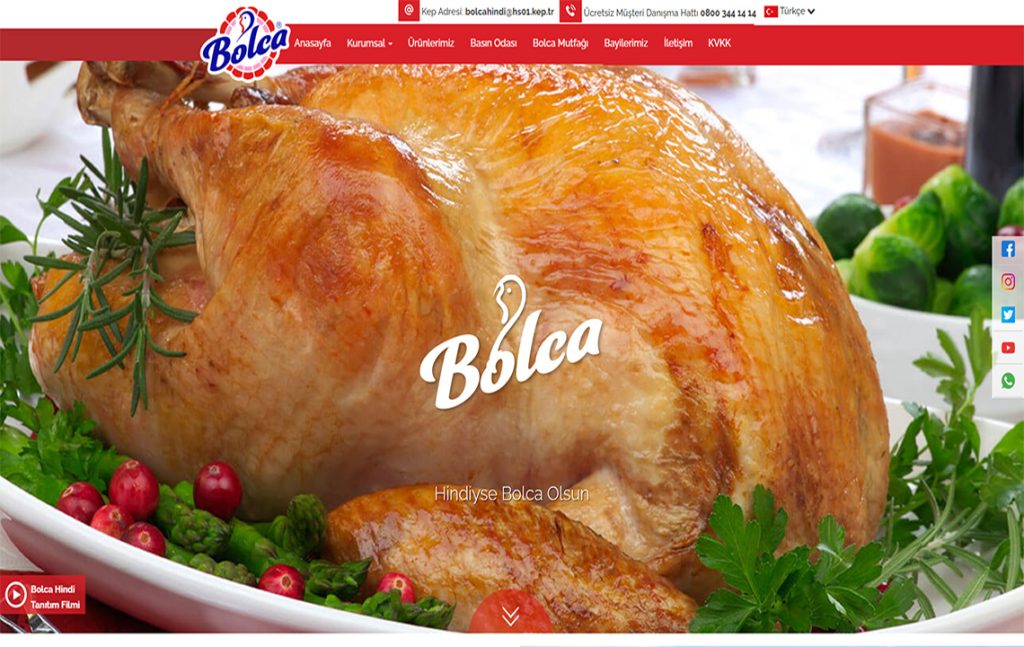 How Should Corporate Web Design Be?
Corporate web design needs to be designed differently than personal blog sites or websites established for different purposes. Because corporate web designs are designs that reflect your company . So, what should a successful corporate web design look like?
Your company must be compatible with the province
It must be compatible with your company's corporate identity efforts and people must recognize your brand when they enter your website. Your customer, who has seen your corporate identity works before , recognized your logo or visited your company, should not be alienated when they visit your website and should feel close to your company.
It Should Be Simple and Interesting
Corporate web design must be absolutely simple and uncomplicated. People who visit your website should be able to easily access the information they are looking for and use your website easily.
Your Content Must Be Up-to-Date
The content, graphics and photographs on your website must be up-to-date. You should not forget that your website reflects your institution, and filling it with up-to-date information, not old information, will create a more reliable image. Therefore, it would be correct to order your content from old information to new information.
Corporate Web Design Process
As an agency, we provide corporate web design services so that you can benefit from the above benefits and represent your company in the digital environment . If you receive corporate web design service from our agency, the process will proceed as follows.
Before starting web design work, we clearly determine your company's goals, objectives and wishes. We prepare a strategic plan in line with the determined needs and goals.
In line with strategic planning, we create a unique preliminary design compatible with your company's corporate identity and colors and send it to you for approval.
After informing our agency of the parts that need to be revised, a new design is prepared and presented to you.
After receiving approval, integration into the website's management panel is provided.
All information, content and photos that should be included on the website are uploaded to the panel and a demolink is sent to you.
You can review the link again and submit your revisions, if any.
After final approval, your website will be published.