Corporate Identity Design
Corporate identity is the most important element in the branding process of companies. The designs, which can be expressed as the most basic design of an institution or business, are the designs that make the first impression in the eyes of your target audience. For this reason, it is extremely important that the works are professional and in harmony with the image of your company. The fact that corporate identity designs are suitable for your company's image is the biggest assistant in the branding process of your company. It is impossible to brand and gain a place in the minds of consumers with independent and incompatible communication activities. For this reason, you can have your company's corporate identity design designs prepared by getting professional support. As Agency 360, we know how important it is for companies and we offer our work in this direction. Now let's talk a little about the importance of corporate identity designs.
The Importance of Corporate Identity Design
Today, there are dozens or even hundreds of brands and companies offering the same product or service. Therefore, we can easily state that competition in the market is extremely high. So, how can your company stand out in this competitive environment? Of course, with professional corporate identity designs that are compatible with other marketing activities. However, it is worth noting that only design will not be enough in this competitive environment. All marketing activities are important as a whole and all of them need to be integrated with each other. At this point, you need to be extremely careful when preparing the design. For example, if your company has a dynamic and fun image and offers its services in this way, all your work should evoke dynamic and fun feelings in consumers. When you cannot give this feeling in a social media work you have prepared, your loss will not be too big. However, when the same mistake occurs in corporate identity works, it is extremely difficult to return.
We can summarize the importance of the design of corporate identities as follows.
It is the most important supporter of a company in the branding process. Companies can achieve success with the right and professional designs.
Corporate perception can be strengthened with these designs. With the professional and accurate preparation of designs, a corporate company image can be created in the eyes of consumers.
Just as people's identity cards are the most important criteria for us to recognize them and distinguish them from other people, the identity studies of the companies are also of the same importance.
Professional and accurate work enables companies to differentiate from their competitors and take a step forward.
These designs help organizations create their own identities and continue their marketing activities from a single point in line with the identity created.
Various studies prepared also strengthen the ties of companies with their target audiences. Consumers who find a piece of themselves in the organization or business create an emotional bond with the business.
Corporate Identity Elements
It should be stated that the elements will vary according to each company and sector. Because the needs of companies operating in each sector vary. This ensures the formation of different different items. We can list the items that should be in almost every company as follows.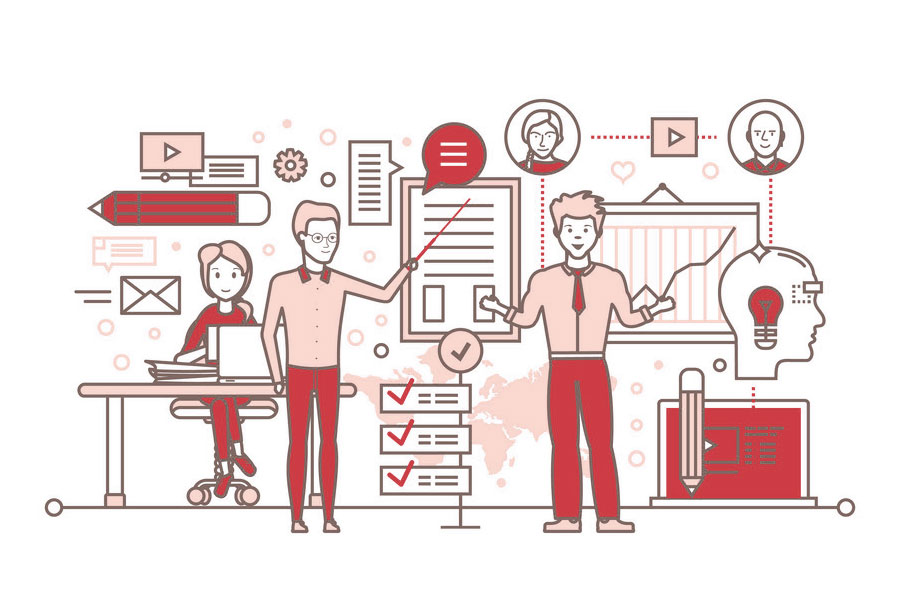 Logo Design
Business Card Design
E-Mail Signature Design
Letterhead Design
Invoice and Receipt Design
Envelope Design
Folder File, Notepad Design
Sticker Design
Personnel ID Card, Visitor Card, Security Card, Officer Card, Corporate Vehicle Card, Personnel Vehicle Card Designs
Signage Design
Corporate Banner
In addition to these, as Ajans 360, we prepare corporate identity designs for the needs of different sectors. For example, we professionally prepare brand identity with different designs such as menu designs for hotels, accommodation reservations, do not disturb cards, welcome designs used at hotel entrances, luggage receipts, Factsheet designs. In this direction, we can state that we manage the branding processes of all companies.
Corporate Identity Design Process
In design, a strategic plan is prepared by first analyzing the needs and characteristics of the companies.
In line with the planning we have prepared, a logo is prepared using the most suitable colors and designs for the companies. Logos are presented to the customer for approval with 7-8 different designs.
After the company approves the places it wants to be changed and which design it likes, other corporate identity works are started.
Letterhead, business cards and other corporate identity works are prepared according to the company's requests and submitted for approval.
The customer submits revisions, if any, and the designs are finalized by reworking.
After final approval, the printing process is carried out in line with the request and all works are delivered to the customer.